Dentashi
---
Sale price
$14.99
Regular price
$524.99
100% Money Back Guarantee.
Worldwide Insured Delivery.
99.57% Reviews Recommend This Dentashi™ Patch.
Perfect Gifts For Family & Friends!
Enjoy Better Sleep Today!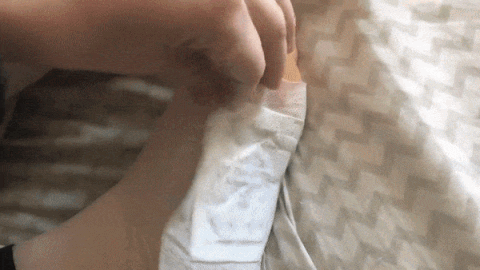 In ancient Japanese Medical theory, our sole is also known as "The Second Heart" which means it is the focal point for important parts of the body especially blood circulation.

Dentashi™ applies the Foot Reflexology principle that sees reflex areas in the feet corresponding with glands, organs and other parts of the body. Stimulating these reflexes properly can overcome health problems in a natural way.

HOW IT WORKS?
FEATURES & BENEFITS:
ORGANIC BENEFITS

Help get rid of dampness and cold, promote blood circulation, foot purifier pads, warm feet and improve sleep quality.

Make our body healthier and more relaxed..

NATURAL PREMIUM INGREDIENTS

Natural extracts such as tourmaline, bamboo charcoal, lisianthus, bamboo vinegar.

Organic bamboo vinegar can remove foot odor and athlete's foot.

Tourmaline can remove body chills, foot odor, promote body system and blood circulation, relieve waist and shoulder pain, improve skin, relieve stress, and remove fatigue.

EASY TO USE

Application is easy and we can let the foot pads do the work while we sleep.

Simple to follow instructions, just apply before bed and wake up the next morning having experienced the benefits.

Generally takes between 6 to 8 hours for full absorption to occur before removing the pads.

Suitable for men, women and the elderly and children over three years old.

FOCUS ON FOOT PADS FOR HEALTH

For more than 27 years, we have been working on one thing, a team of senior Japanese researchers has worked out how to improve our health by extracting pure natural plants.

And the benefits of bamboo absorbing large amounts of groundwater were found. Mix with vinegar and other natural ingredients.

HOW TO USE?
Studies have shown that Dentashi™ patch have incredible health benefits, including the following:
Reduction of body pain and soreness

Deep calming and relaxation
Reduction of stress and anxiety
Reduction in experiencing headache and migraine
Improved sleep quality
Better blood circulation
Rejuvenation of the skin
Increased energy levels
Remove fatigue and body chills
Remove foot odor and athlete's foot
PRODUCT SPECIFICATION
Material:
Natural Tourmaline, Japanese Bamboo Charcoal, Lisianthus, Organic Bamboo Vinegar
Net Content:
5-Pair (10 Pieces) Each Box
Shelf Life:
3 Years / 36 Months

"Easy to apply and keeps me healthy from time to time."

Shop with us TODAY and grab yourselves the

BEST HERBAL PATCH

on the Market!!!
We Suggest You To Buy More Because:
We Ship All of Them in One Package, Receive All Items in a Single Package
It Has More Value, 5X Cheaper Prices for The Subsequent Ones
We Guarantee You Will Be Very Satisfied at Our Product Quality (90% Positive Reviews from 2 Million+ Online Shoppers Worldwide)
You Will Never Find A Cheaper & Better Quality Version other than Our Site
Receive Your Order within 15 Business Days! End-To-End Trackable Delivery.
Quality Assurance Backed by 15 Days Dissatisfaction Refund.